Museo Archeologico Nazionale Grotta di Tiberio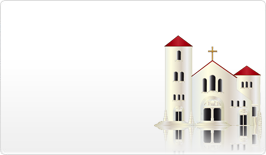 2h
"Museo Archeologico Nazionale Grotta di Tiberio"
Tourists' rate. If you've been here vote it!
2 votes to date
The modern Sperlonga has become an important archeological center: fruitful research was carried out in 1955 (the year of the beginning of the works of the modern Via Flacca) in those areas where the tradition was located in the villa of Emperor Tiberius. In addition to the traces of this, descending to the sea, some fragments of sculptures have been found in some sea caves, including the remains of some famous plastic groups such as Scilla, who attack the Ulysses' ship and the blind polyphony belonging to the end rodia school of the sec. II a. C.
It is the Tiberius Cave which is the great attraction of Sperlonga. It is just over a kilometer from the village and is one with the remains of the villa above. The Roman Emperor, Tiberius, loved to spend a long time in the cool silence of the anthrax, and had collected an infinite number of works of art. The most interesting archaeological remains are those found in the Grotto, at the base of Mount Ciannito, during the works for the construction of the new Flacca Street. Over 10,000 finds of high historical and artistic value, including Greek originals, are now kept in the nearby National Archaeological Museum (tel +39 0771 548028), specially wanted by the local population to prevent such works from elsewhere, built to Km 16,300 of the same street Flacca, and inaugurated in 1963.