Archivio di Stato di Caserta
Archivio di Stato di Caserta
Viale dei Bersaglieri, 9, Caserta

Opening time: Tutti i giorni feriali : lunedì e sabato 8,00 -13,30 Dal martedì al venerdì 8,00 - 17,00
Telephone: 0823-355665
Fax: 0823355665
Email: as-ce@beniculturali.it
Tourists' rate. If you've been here vote it!
0 votes to date

L'Archivio di Stato di Caserta, con la sezione Archivio Storico della Reggia, conserva la documentazione amministrativa, finanziaria e giudiziaria degli uffici periferici di magistrature di periodo preunitario (Intendenza dello Stato di Caserta, 1750-1860), del Periodo napoleonico (1806-1814), del Regno delle Due Sicilie (1814-1860), del Regno d'Italia (1860-1945), del periodo repubblicano. Di particolare importanza il fondo dello Stato Civile (Registri, 1806-1865), gli Archivi dei Notai (1428-1882), gli Statuti delle Congregazioni, le pergamene (1143-1758)
Copyright:
Fonte Beni Culturali
Map and direction informations from "Antica Hostaria Massa" to "Archivio di Stato di Caserta"
Going with Public Transport?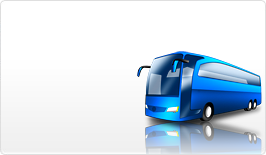 Click here for details on going trip
Click here for details on return trip
Back to Search Page
Back to Search Page